IFRMPS really is a spa for pets. We cater to small dogs 35 lbs and under.
Gentle, compassionate, skilled grooming in a calm, clean environment. Quality products to enhance every coat type and maintain the health of the skin. Hydrotherapy baths and mini massage and facial treatments are a part of each service at no extra charge .
Check us out on Facebook, It's Fur Real Pet Spa to see more photos of our work.
We are also on Instagram It's Fur Real Mobile Pet Spa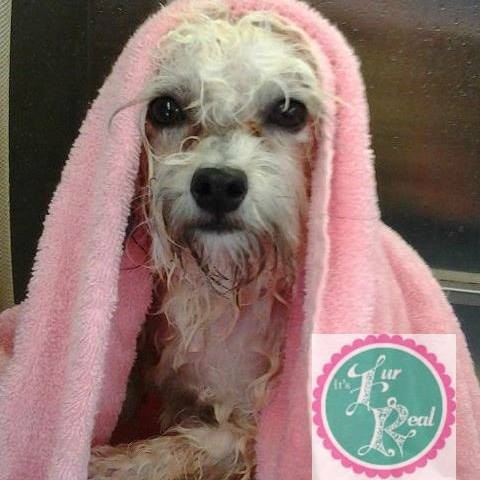 premier Bath and Brush service
An initial assessment of skin and coat to determine the correct products to produce the best results. Toenails are cut to the appropriate length. Ears are cleaned. During the bath each pet receives a facial to clean face and muzzle and help reduce tear staining. A mini massage is given during the Hydrotherapy bath and each pet is hand dried. All pets are thoroughly brushed and combed. Anal glands done by request.
$80.00/hr plus tax with a minimum of $65
This service starts with the Premier Bath & Brush Service followed by a light trim of the face, feet and sanitary area. This service is available for pets whose coats are in good condition
$80.00/hr plus tax with a minimum of $65
This service also starts with The Premier Bath & Brush followed by a full body haircut to your pet's breed specifications along with any personal modifications.
$80.00/hr plus tax with a minimum of $65. Most small breeds, in good condition, take approximately an hour to an hour and a half.
Styling consultations are free of charge
Flea Bath.....$10.00
Mud Baths.....$10.00
Nail Buffing.....$8.00
Plaq Clnz Dental Treatments...$10.00
De Sheds....$10.00
Toothbrushing....$5.00
De matting...$1/minute at the stylists discretion
We choose Humanity over Vanity!
Surcharges may be added for excessively matted pets and pets with aggressive behavior